Sunday, November 3, 2019
2:00 pm to 3:00 pm
Northwest Catholic High School
Rice Auditorium
29 Wampanoag Drive
West Hartford, CT
Internationally acclaimed soprano Rochelle Bard and her musical guests will present a concert for all ages  in the Rice Auditorium at Northwest Catholic High School, 29 Wampanoag Drive, West Hartford, CT.  Musical highlights will include songs from all-time favorite Broadway and Classical music, such as Les Misérables, La Bohème, Rent, The Sound of Music, Tosca, Sister Act, and Wicked!  A concert full of choruses, duets, trios and solos will be performed by choirs from St. Timothy's and beyond, her sister Nicole Bard Lian and tenor Daniel Juarez, which  will not only entertain but also support a great cause in Haiti!
A dessert reception will be held after the concert.
Tickets are $20, $10 seniors & students, and free for children under 12 and may be purchased in advance or at the door.  Committee members will have tickets available for purchase in advance also. Any questions, please contact Anne at 860-760-7009.
If you would like to sponsor one or more of the artists?  Or a song?  Or make a donation to defray expenses?  Please complete the 2019 RBC Sponsor Form.  Any sponsor that supports the event will be acknowledged in the program and added to social media announcements.  Donations greater than $250 will receive 2 free concert tickets.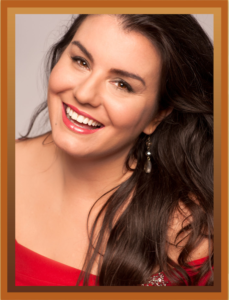 Soprano Rochelle Bard has been described as an 'exquisite singing actress, brilliant and heart-breaking.' with 'gorgeous, sparkling high notes' by critics of The New York Times and Opera News.  She has performed leading roles across the US, as well as concerts on the mainstages of Carnegie Hall, Lincoln Center, and the Bushnell. Her next appearance is in the title role of Tosca with Hawaii Opera Theater.  She is proud to be the music director at The Church of St. Timothy in West Hartford, CT, and rarely has an opportunity to perform close to home.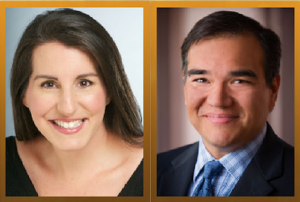 Nicole Bard Lian has appeared in leading roles in The Music Man, Kiss Me Kate, The King and I, Carousel, and has been a soloist with the Boston Pops; Daniel Juarez, a tenor, who is well known to New England opera audiences, having appeared in the past few seasons with Connecticut Lyric Opera, MetroWest Opera, Western Connecticut State University Opera Studio, and in various recital and concert venues throughout the region.