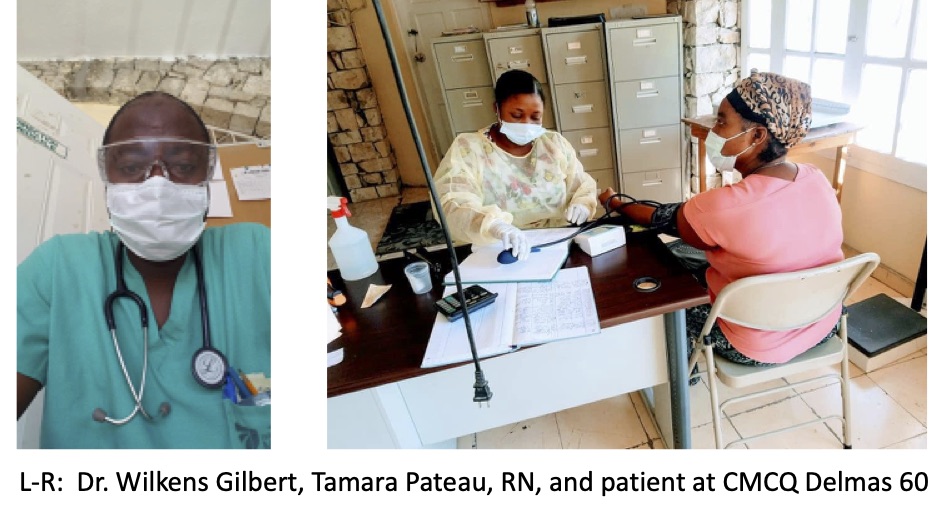 Update 01 May 2020
We extend our greetings to you and your families with sincere hope that you have been safe and healthy during this unprecedented time. 
Most of our US medical mission team members and our healthcare partners in Haiti are on the front lines of COVID-19 response in their respective communities.  We are truly inspired by their always-selfless efforts.
While the number of confirmed COVID-19 cases in Haiti (as of 01 May 2020) is relatively low but rising, reports (linked below) show the country is ill-prepared to respond and it has fallen to local grassroots organizations to carry out basic but vital tasks.
https://www.bbc.com/news/world-latin-america-52324225
https://www.miamiherald.com/news/nation-world/world/americas/haiti/article242340086.html
MATH's "eyes and ears" in Haiti, Pierre Antoine (Dame-Marie Project) and the staff at Hôpital de la Communaute Dame-Marienne, and Dr. Wilkens Gilbert (Port-au-Prince Project) and the staff at Centre Medico-Chirurgical du Quartier / Hôpital Bellevue-La-Montagne, are:
working with MSPP (Haiti Ministry of Public Health and Population) and local community leaders to mitigate the spread of the COVID-19; and
educating local villagers and stressing the importance of social distancing, wearing masks and washing hands.
Although these guidelines are difficult to implement in Haiti where 11 million people live in extremely close quarters with minimal resources and limited or no clean water, Haitian villagers are resilient and willing to do as much as they can.
Please know that all donations are still directed as specified as we continue to fund medical supplies and healthcare services provided by our Haitian medical partners in Dame-Marie and Port-au-Prince.
Your donations keep our Haitian clinics and hospitals serving those who have no other options.  Regardless of natural disaster, political unrest, or pandemic, we will continue Helping Haitians Heal Haitians. Thank you for "doing the MATH".
Why MATH needs your help
The country of Haiti is beset with more problems than any country should have to endure, and at the top of the list are astonishing poverty and mostly inaccessible healthcare. As one of the world's poorest countries, Haiti's over 10 million inhabitants live on less than $2 per day. Illness and disease often go untreated because of either the lack of healthcare, or the cost of it.
Medical Aid To Haiti (MATH) endeavors to provide much-needed medical care to those people in such desperate need in Haiti. We sponsor a Haitian-staffed mobile medical clinic that travels to locations in and around Port-au-Prince to provide consistent care 5 days per week. We also fund a full-time fixed clinic that operates 6 days per week. In Dame-Marie, a remote village on the west coast of the country, MATH sponsors a full-time Haitian surgical team that serves a population that did not have access to surgical services.  We further support these initiatives by sending US-based medical teams to Haiti, several times each year, to work side-by-side with our Haitian healthcare teams. 
Together, the services we support in Haiti – a mobile clinic and fixed clinic in Port-au-Prince and the surgical services in Dame-Marie – support nearly 17,000 patient visits annually. We are driven by the success and goals of our mission, and we rely on the kindness of our donors and the dedication of our volunteers to continue our efforts of helping Haitians heal Haitians.
AT MATH, our numbers continue to add up!
Days per week that our neighborhood clinics operate in Port-au-Prince
Number of patient visits at our neighborhood clinics in Port-au-Prince annually
Number of maternal healthcare visits in Dame-Marie annually
percent of donations that go directly towards helping Haitians and our mission
Number of Haitian employees at our neighborhood clinics in Port-au-Prince
Number of MATH volunteers that travel to Haiti annually

Get Our Emails
Signup for our newsletters to stay connected with our continuing mission. See how we are putting your donations to work and making a difference.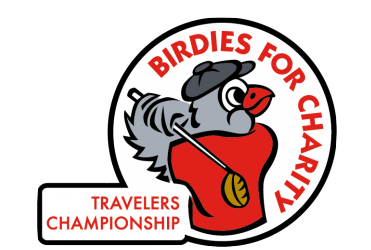 Travelers Championship
TPC River Highlands
Cromwell, CT
June 25 – 28, 2020
read more